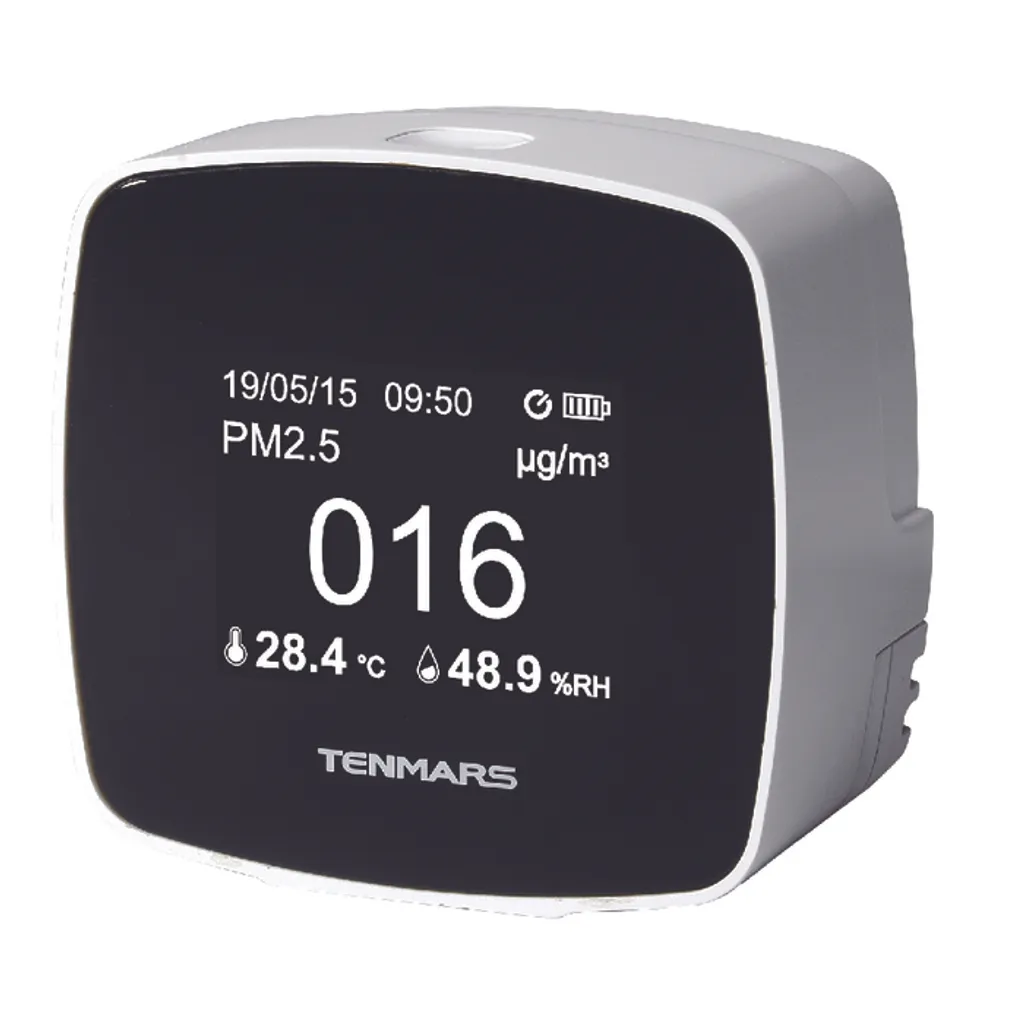 PM 2.5 Indoor Air Quality Monitor ( TM-280 )
Model : TM-280
PM 2.5 Indoor Air Quality Monitor
Features:
Instant measurement PM2.5

Instant clock hour and month display

Ambient Humidify and temperature measurement.

Easy operation from the one button on the top, switch between the function of PM2.5, US AQI or CN AQI.
Specifications:
2"TFT LCD display

ON / OFF button

Power supply: 3.7V 18650 2600mA/h rechargeable lithium battery, battery life 8 hours

AUTO power off

Six colors bar-graph display correspond to the PM 2.5 AQI index indicate the different levels of health concern.

Dimension: 84 * 81 * 55 mm

Weight: about 215g
Measurement range of

particulate matter (PM 2.5)

0-500 μg/m3

Reaction time

< 10 seconds

Temperature

measurement range

-20~50°C (-4~122°F )

Reaction time

5 seconds (at least)

Measurement range of humidity

1 - 99% RH

Resolution

PM 2.5→1

Temperature and Humidity→0.1

Reaction time

8 seconds (at least)

Note : All the above descriptions are subject to change without notice
Country of origin : Taiwan.
Warranty : 1 year against manufacturing defects.

Remarks : For warranty claim :-
1) There is NO one to one exchange.
2) Unit need to sent back to manufacturer for rectification & repair.
Delivery : 3 to 5 days (in-stock unit) else 2 to 4 weeks (pre-order unit) subject to factory confirmation
Free Shipping Within Malaysia
Contact us @
Tel : +6012 728 1063
Email : enquiry@giitechnology.com